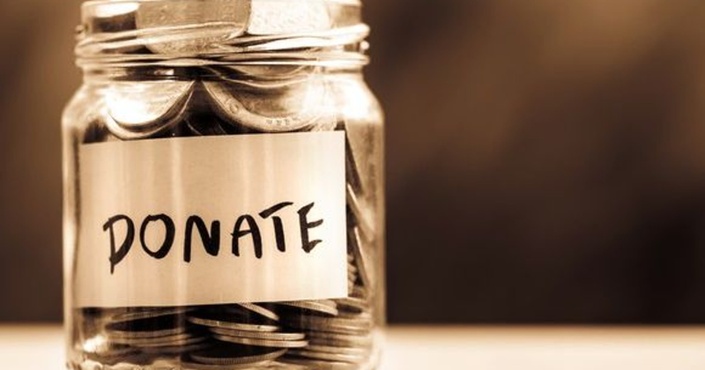 Fundraising from Canada: A course for groups outside of Canada
If you are a group outside of Canada wanting to understand options for fundraising in Canada then this course is for you.
Enroll in Course
Are you a group outside of Canada considering fundraising initiatives in Canada or a group outside of Canada that has supporters in Canada? Are you wondering how to deal with Canadian supporters? The presentation will briefly introduce participants to the Canadian charitable sector which has total revenue of over $250 billion including fundraising revenue of about $16 billion. Canadian charities spend over $4 billion outside of Canada each year and this presentation will address the following topics:
Fundraising in Canada by US, European and other foreign charities

Options available to foreign charities for fundraising in Canada including a very generous system for certain foreign universities fundraising in Canada

Establishing a Canadian registered charity that can issue tax receipts to Canadian donors

Obligations of foreign charities in Canada, specifically, compliance requirements with the regulation of fundraising in Canada and funding activities outside of Canada
The overview of the course is:
Introduction to Canadian Charity Sector

Considerations when fundraising in Canada

Options for structuring a fundraising entity in Canada

Should we establish a Canadian registered charity and if so how?

Fundraising Rules

Spending Funds in Canada and Abroad

Receipting, Reporting and Compliance
This course is FOR:
Foreign non-profits and charities that may wish to fundraise, receive grants, or carry out charity operations in Canada

People in Canada who may wish to affiliate with a foreign organization and use their intellectual property - this course allows them to understand the greater complexity of that relationship compared to a Canadian individual just establishing a standalone Canadian charity in Canada

Lawyers and other professionals advising charities outside of Canada on establishing themselves in Canada
This course is NOT for:
foreign universities who typically have at least 2 Canadian students studying at the university as they can be a registered foreign university

Not for the UN and its agencies who are qualified donees and can issue official donation receipts without establishing a Canadian charity

those who don't have any organization and want to setup a Canadian entity (whether you live in Canada or elsewhere) you might find our course "Should We Establish a Canadian Non-Profit or Charity and How to Do It?

" more helpful.
Your Instructor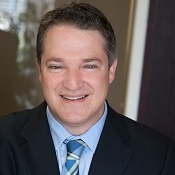 Mark Blumberg is a partner at the law firm Blumberg Segal LLP (Blumbergs) in Toronto and works almost exclusively advising non-profits and registered charities on their work in Canada and abroad. Mark has written numerous articles, is a frequent speaker on legal issues involving charity and not-for-profit law and is the editor of www.CanadianCharityLaw.ca and www.globalphilanthropy.ca™ – Canadian websites dedicated to news about the Canadian charitable sector as well as legal and ethical issues for Canadian charities operating in Canada or overseas.He also manages www.CharityData.ca and www.SmartGiving.ca.
Mark is particularly interested in the regulation of non-profits and charities in Canada, philanthropy, transparency requirements for the voluntary sector, providing accessible information on regulatory issues, and the use of data to make more informed decisions on the charity sector.
Mark is quoted regularly in print media and appears frequently on radio and television on topics relating to philanthropy and the regulation of charities in Canada.Mark has also appeared on a number of occasions in front of the House of Commons Standing Committee on Finance on topics such as charity regulation, transparency, accountability and tax incentives for philanthropy. Mark has also made presentations to the Charities Directorate Annual All Staff Meeting as well the Annual Divisional Staff Meeting of the Determinations Section of Charities Directorate. Mark has presented to the Financial Action Task Force (FATF) when the FATF conducted an evaluation of anti-money laundering and counter-terrorism in Canada in 2015. Mark has testified at the Special Senate Committee on the Charitable Sector and the Standing Senate Committee on National Finance.
Mark served for 4 years on the Charities Directorate's Technical Issues Working Group, which is a bi-annual meeting between the Charities Directorate, the Department of Finance and the charity sector to discuss technical and policy issues pertaining to registered charities and the Income Tax Act (Canada). Mark is a member of the Exempt Organizations Committee of the American Bar Association.Mark spent 6 years on the Advisory Committee for the Master of Philanthropy and Nonprofit Leadership (MPNL) at Carleton University. Mark is on the Board of the Canadian Charity Law Association.
Mark has co-authored 20 Questions Directors of Not-for-Profit Organizations Should Ask About Mergers (Published by CPA Canada) and co-wrote a chapter on International Trends in Government-Nonprofit Relations: Constancy, Change, and Contradictions in Nonprofits and Government: Collaboration and Conflict.
Mark lectures frequently to various industry and professional groups on charity compliance issues including the Chartered Professional Accountants Canada (CPA Canada), as well as CPA Ontario, BC and Alberta, Canadian Bar Association, Ontario Bar Association, Canadian Association of Gift Planners, Association of Fundraising Professionals, Community Foundations of Canada, Ontario Hospital Association, and Ontario Non-profit Network.
Mark has also presented to and for organizations such as the APRA Canada, CanadaHelps, Canadian Charity Law Association, Canadian Environmental Grantmakers Network, Canadian Red Cross, Care Canada, Carleton University, Chapel and York, CharityVillage, Circle on Aboriginal Philanthropy, CIVICUS, Charity Law Information Program, various community foundations, the Estate Planning Council of Toronto, Federated Press, Canadian Institute, Humber College, Laidlaw Foundation, Law Society of Upper Canada, OCIC, Osgoode Hall Law School, PAGER, Volunteer MBC, Pillar Nonprofit Network, PWC Canada, RBC Foundation, Regional Diversity Roundtable of Peel, Ryerson University, The Schulich School of Business, Strategy Institute, United Jewish Appeal of Greater Toronto, United Way Canada, Universite de Montreal, University of Toronto, Vitalize, and World Vision Law Day.
Mark has a B.A. in Political Science from the University of Toronto, an LLB from the University of British Columbia and a LLM from Osgoode Hall Law School in Tax Law.
Course Curriculum
Fundraising form Canada - a course for groups outside of Canada
Available in days
days after you enroll
Frequently Asked Questions
How long do I have access to the course?
After enrolling, you have access to this course for 1 year.